200 Hour Yoga Teacher Training
Yoga in the Himalayas of Nepal
Pokhara being second largest city in Nepal and perhaps the most beautiful in Nepal offers spectacular views of Dhaulagiri and Annapurna mountain ranges which are 2 of the world's highest mountain ranges. Trekkers from across the world visit Pokhara to begin the trek to these ranges which are within 24 to 56 kms of Pokhara valley.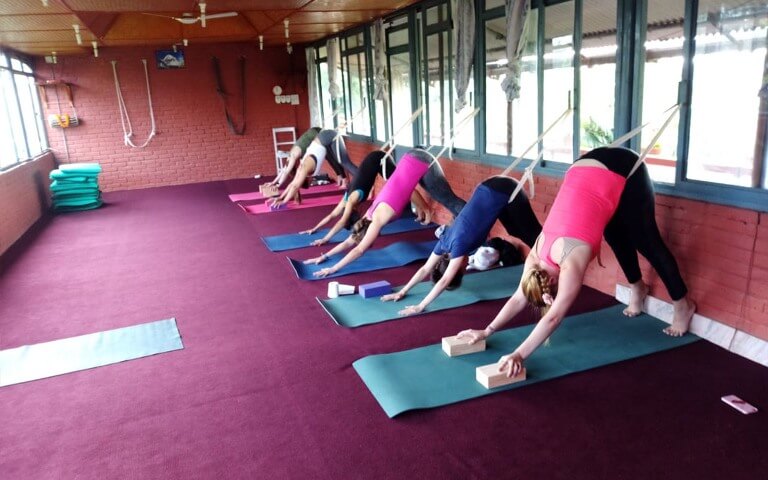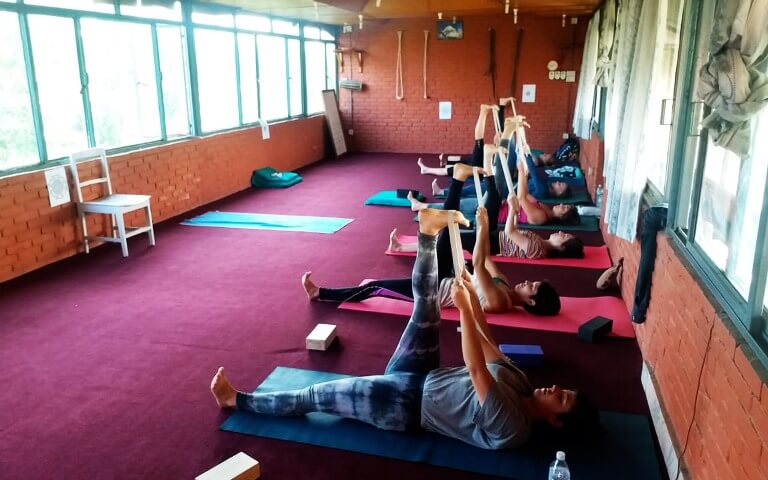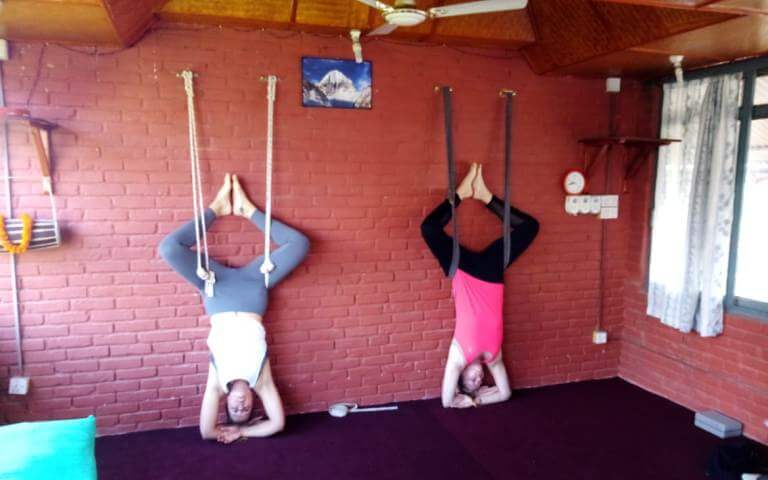 Salamba Yoga Teacher Training in Nepal
Salamba yoga offers 200 hr certifications accredited by yoga alliance international that allows you to register as a RYT 200 upon successful completion of Yoga Teacher Training program.
Course description and content:
The 200hrs multistyle yoga teachers training in Nepal is a very engaging and informative program. The course will be focused on developing a firsthand knowledge and understanding of yoga philosophy, its epistemology. Equal emphasis is given to the theoretical and practical aspects of yoga discipline. Hatha yoga is practiced everyday along with Vinyasa and Ashtanga primary series. Applied anatomy and interactive art of teaching makes one absorb the information in a fun filled way.
Man features of the Yttc Nepal course are:
Practice of hatha yoga, Ashtanga yoga primary series and Vinyasa yoga to give your body and mind a clear understanding of isometric and isotonic impact of yoga asanas.
Alignment and adjustment tutorials to better understand the variety of body types and their challenges.
Exercises to Understand relation between Ashtanga, hatha and Vinyasa dynamics to enhance the quality of your practice.
Art of teaching yoga discussions and activities to understand basics of imparting yoga asanas cues. Organizing set up of a yoga class and teacher student dynamics are the topics which are also discussed in detail.
Yoga philosophy and its epistemology are discussed to have a sound understanding of yoga as a system of perfection of mind rather than limiting it to a system of physical exercise.
Meditation techniques namely antarmouna, kaya sthiryam, chidakasha dharna, ajapa japa and sakshi sadhana are an intrinsic part of our yoga teacher training Nepal program.
Yogic kriyas and pranayama practices to cleanse and detox the body and the mind.
Group activities to build confidence in the usage of yogic terminologies.
Yogic cleansing kit.
3 yogic meals which are carefully planned to suit your daily nutritional requirement are served from Monday to Saturday. Gluten free and vegan options are also available.
Well ventilated quality rooms with attached washroom, hot water facility and wifi connectivity.
A well planned excursion to some of the most interesting locations in and around Pokhara is offered free of cost.
Pick up from Pokhara airport and bus station.
Our team will help you plan post training activities in Pokhara in case you are thinking of doing some treks and home stays.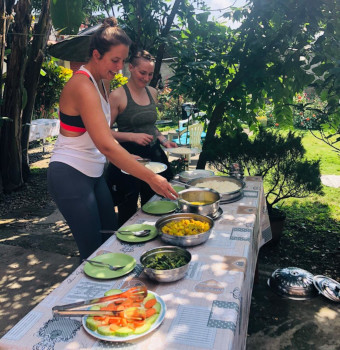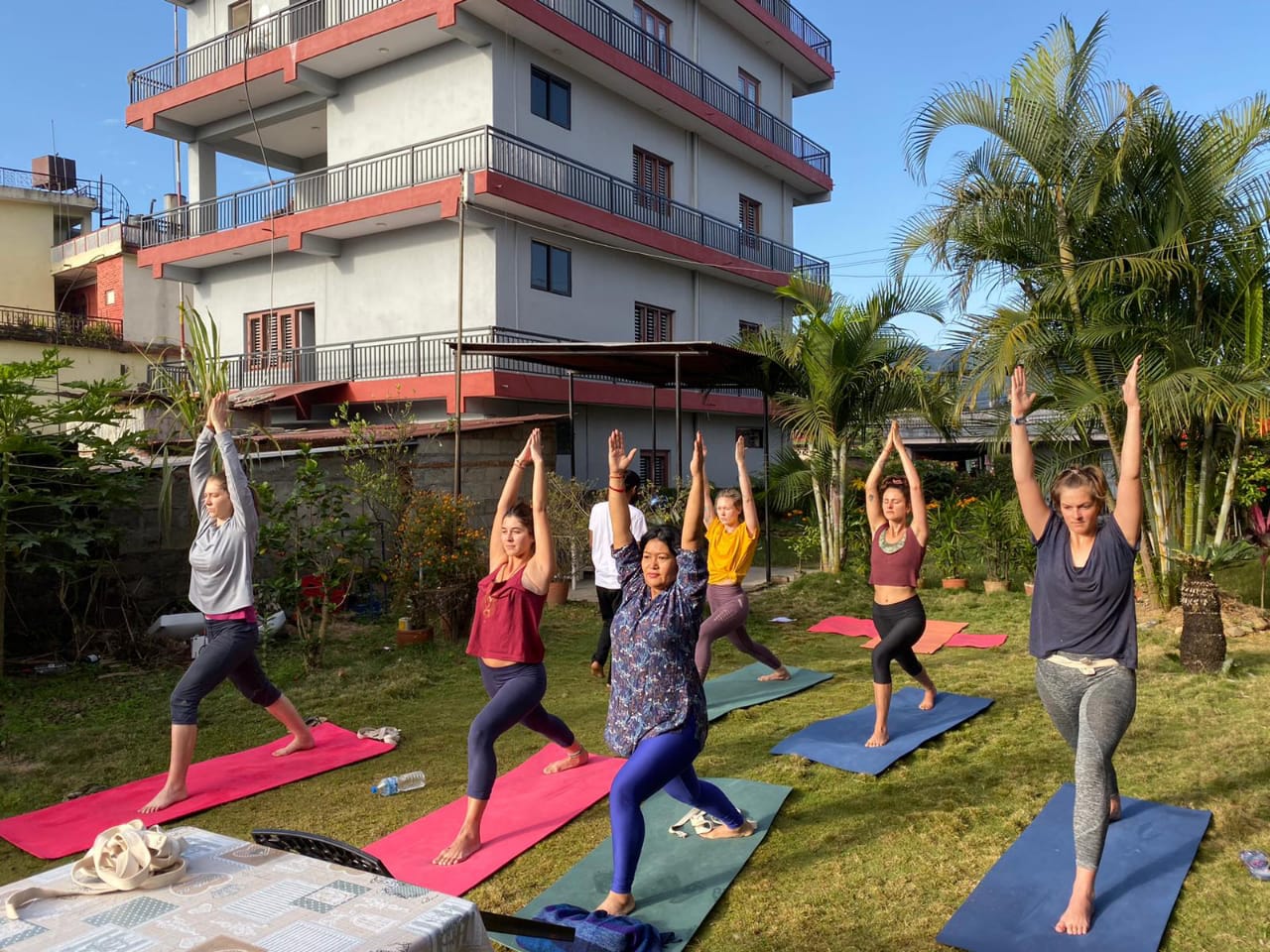 Salamba Yoga TTC at New Solitary Lodge, Pokhar
Salamba yoga conducts 200 hrs yoga teacher trainings at new solitary lodge which has following facilities:
Garden
Rooms with attached washrooms
Wi-Fi
Kitchen
Dining Area
Ac and Non Ac rooms
Special menu request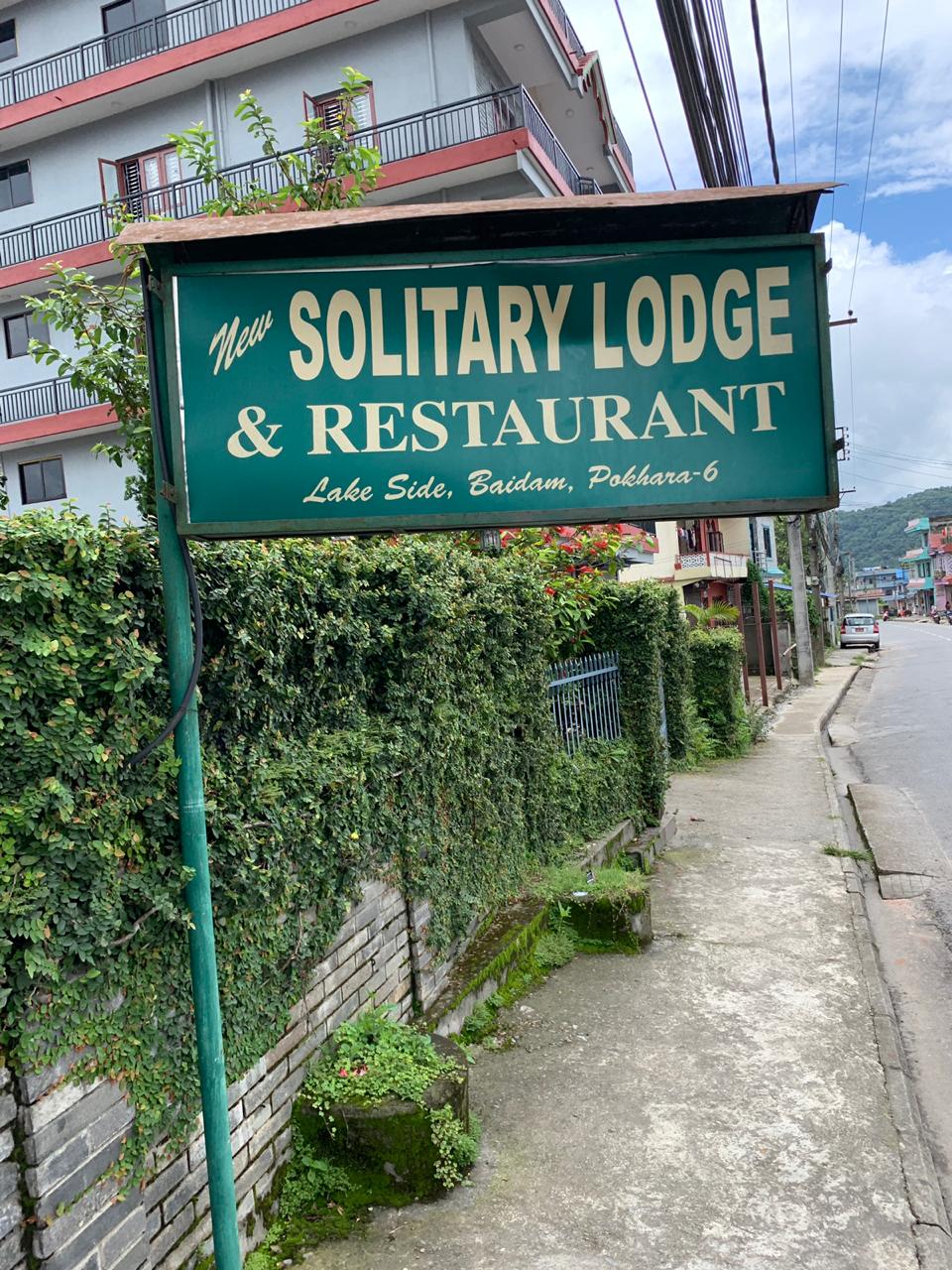 Single Occupancy : USD 1200
Double Occupancy : USD 1100
Early Bird Discount : Book 1 month in
Advance to get $100 OFF !
Yoga teacher training dates
1 Mar 2020 – 24 Mar 2020
1 Apr 2020 – 24 Apr 2020
1 May 2020 – 24 May 2020
1 Sep 2020 – 24 Sep 2020
1 Oct 2020 – 24 Oct 2020
1 Nov 2020 – 24 Nov 2020
I can't say enough positive things about Salamba Yoga. I had such a great experience during my 200 hour teacher training course that I returned two years later for my 300 hour. The instruction was clear and cohesive, engaging and prepared me for teaching my own classes. The teachers were friendly, kind, encouraging and most of all inspired me to continue to deepen my own practice. I loved the area where the training was held and enjoyed exploring in my free time with the friends I made during the course. It was an overall incredible experience and I look forward to my next opportunity to return!
Suzanne Fernandez
I had the most amazing experience at Salamba Yoga in Pokhara. The teachers, the atmosphere, I would do it all over again! I have so much deeper understanding of yoga, not only by practicing the positions, but also thanks to the philosophy and anatomy classes. Can't recommend it enough!
Þorgerður Ólafsdóttir
This experience was one i have looked forward to for a long time. The teachers were absolutely amazing and i am so grateful to have come here all the way from Florida in the U.S. i learned so much about yoga and how the body works regarding anatomy. I learned more about myself in the process. Overall, i would recommed this course to anyone! I 'm so thankful. I could write a novel there is just so much to say.
Anna Savchuk
Let's Start a Conversation