Uttanasana: Intense Stretch Poses
Uttanasana is a standing forward fold posture which requires mobility in the lower back and the hamstring area. The spine has to be active in this posture and always remember Uttanasana is a forward fold not a downward fold.
Instructions:
From Tadasana step your feet hip width apart
Keep your feet parallel to the long edges of the mat
Knee caps should be facing to the front
Lift the arms up with an inhale in Urdhva Hastasana
With an exhale, fold forward and rest hands closer to the feet
Lift the spine up with the inhalation and move side ribs forward (Ardha Uttanasana)
Keep frontal lower ribs touching the thighs and elongate the spine
The exhale moves head down by elongating the side ribs more in the final posture of Uttanasana
Trunk should touch the thighs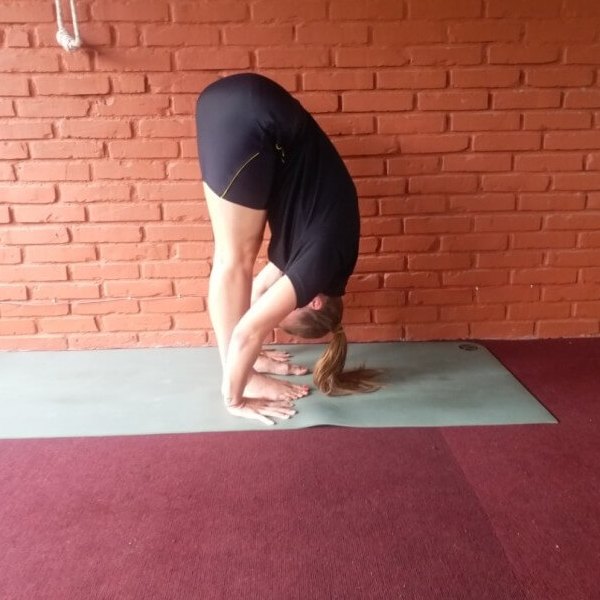 Variations:
Use blocks underneath the hands in case hands don't reach down
Use a soft block in between the knees for hyperextension
Use support underneath the head for migraines, headaches and heart problems
For spinal issues, do Ardha Uttanasana
Benefits:
Good for anxiety related syndromes
Relaxes the back muscles and elongates the spine
Tones the abdominal muscles
Relaxes the heart by bringing it underneath the spine
Elongates the hamstrings and helps increase the mobility of the lower back
Interested in joining our Yoga Teacher Training?
We have limited openings, so enroll now