Welcome to Salamba Yoga
Yoga teacher training in Nepal (Pokhara), Dharamsala & Goa
About Salamba
The word Salamba means supported. Salamba yoga has been founded with an idea of providing sound support in your journey of becoming a yoga teacher. We believe in assisting and supporting all our students individually so as to make them seasoned not just in the art of teaching Asanas but also Pranayama, Philosophy and Meditation. Our aim is to provide a conducive environment where yogis and yoginis from all over the world can come and prepare themselves to learn and teach this ancient yogic discipline. We are happy to inform another new location for our courses, join us for Yoga teacher training Nepal at the beautiful & nature blessed Himalayan town of Pokhara. Join our Yoga teacher training in Dharamsala and Yoga teacher training in Goa.
What We Offer
Salamba brings together brilliant teachers to offer Yoga Courses, Programs like 200 hrs yoga teacher training program affiliated with yoga alliance international and yoga retreats. Our motto is to provide authentic training at a decent price so that it is easily approachable.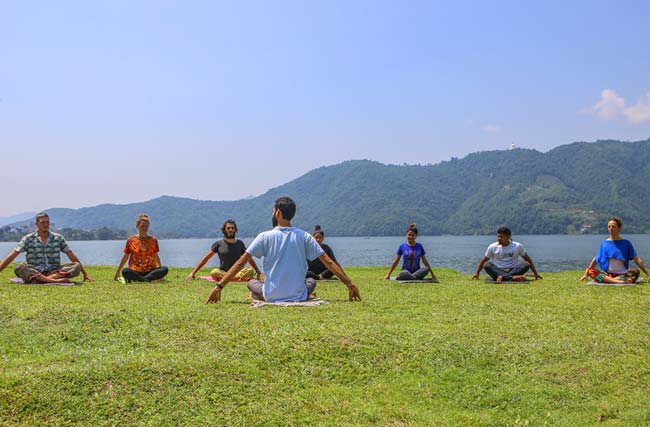 200 hrs yoga teachers training in Nepal lays emphasis on foundational aspects of yoga for yoga practitioners who want to impart the knowledge of yoga.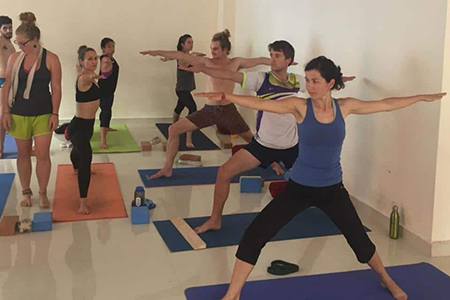 200 hours yoga teacher training course in Dharamsal & Goa focuses on strong foundation of yoga asanas and clear insight into teaching principles to become a world class yoga teacher & learner.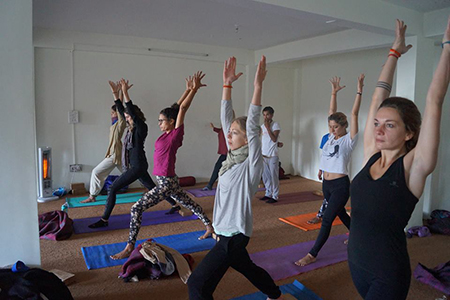 Our certified beginners 100 hours teacher training in Dharamsala & Goa helps you achieve a basic understanding of asanas, pranayama and kriyas so that you can confidently do self practice.
Salamba Retreat
Salamba yoga offers yoga retreats at pristine and picturesque destinations in India namely Dharamshala, Goa and Nepal. Yoga asanas, pranayama and meditation are intrinsic part of our retreat along with hygienic food and high quality rooms with wifi connectivity.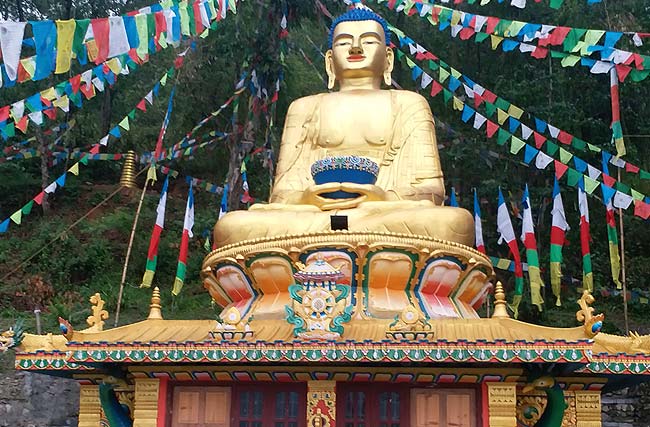 Salamba yoga in Nepal is located in the beautiful town of Pokhara. our premises is just 700 mts from Phewa lake and overlooks picturesque Annapurna ranges.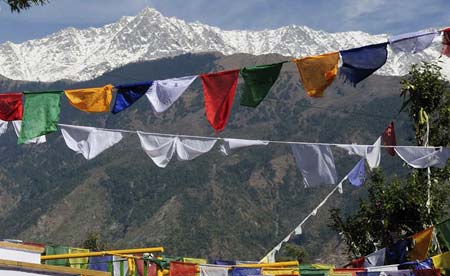 Salamba yoga school is situated in a beautiful nature blessed hill town called Bhagsu, located at a distance of 1.5 km from the famous tourist place McLeodganj, at Dharamsala, India.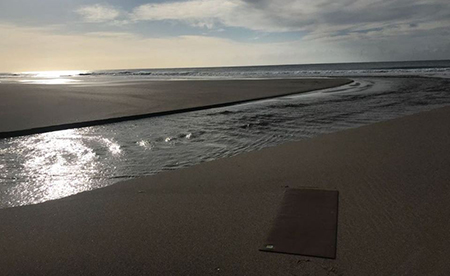 Salamba yoga school is located at a 5 minutes walk from the beach of Arambol. Arambol is one of the liveliest and happening beaches amongst many other beaches in Goa.
Mermier Marine : Patience and Kindness

Salamba Yoga, is a super, reliable school. They teach with patience and kindness. Going deep into detail, they teach adjustments with exact precision. Also, they make profound inroads into the philosophical and anatomical aspect of yoga which are indispensable when teaching. The use of props is explained clearly in relation to their safe and effective utilisation.I would highly recommend this school.
Anna Savchuk : Key to Self Awareness

This experience was one i have looked forward to for a long time. The teachers were absolutely amazing and i am so grateful to have come here all the way from Florida in the U.S. i learned so much about yoga and how the body works regarding anatomy. I learned more about myself in the process. Overall, i would recommed this course to anyone! I 'm so thankful. I could write a novel there is just so much to say.
Charlotte Schultz : Professional and Committed Team

The best choice I did in India was my choice to join Salamba yoga 🧘🏼‍♀️ Salamba yoga have some very professional and engaged teachers. They are all very committed to all levels of yoga. The anatomy is very well understandable and the yoga philosophy is excellent. In Salamba yoga school I learn so much about my own yoga practice and I felt that I was ready to go out and be a good yoga teacher.
Also I felt very safe outside the yoga school. The yoga teacher in Salamba yoga always took very much care about the students and they where very helpful about everything.
Salamba yoga is a school I will always come back to.
Brittany Gregory : Life Changing Experience

I had the best month of my life at my teacher training in Dharamshala! My experience was entirely transformative and I'm so grateful to have had the opportunity to learn from such kind and supportive teachers who give so much of themselves with all of the knowledge and care they put into their teachings. I developed such true love for India, my fellow classmates and instructors, and a deeper love for yoga throughout my time there, I would very highly recommend doing your training here if you have such an opportunity— even if your goal isn't to teach, doing this training is truly an enriching, life changing experience that you can greatly benefit from. I can't thank Salamba Yoga enough for what I learned there, not only about yoga but about myself as well.
Claudia Rojas: Detailed Attention

I had an amazing experience with Salamba Yoga during my 200hrs TTC so I highly recommend this school for those looking to do a teacher training in a traditional and serious school in India. The quality of the classes and the teachers was above my expectations. During the practical classes, each asana is explained in great detail giving attention to the foundation, adjustements, variations and benefits for the body and mind. I loved the use of props which helped me to learn how the posture should feel and to get the maximum benefit from it. The teachers in Salamba will give lots of attention to injuries or misalignment in your body which will help you improve your practice but also will prevent future damage.Their way of teaching is very professional but also inspiring and I found myself in awe by their knowledge in many ocassions. Although my initial aim was only to improve my practice, the experience was so good that by the end of the course I felt very motivated and also capable of teaching.I reviewed many schools in different cities in India and I could not be happier with my choice of Salamba. I will definitely come back here in the future.
Suzanne Fernandez

I can't say enough positive things about Salamba Yoga. I had such a great experience during my 200 hour teacher training course that I returned two years later for my 300 hour. The instruction was clear and cohesive, engaging and prepared me for teaching my own classes. The teachers were friendly, kind, encouraging and most of all inspired me to continue to deepen my own practice. I loved the area where the training was held and enjoyed exploring in my free time with the friends I made during the course. It was an overall incredible experience and I look forward to my next opportunity to return!
Have Any Questions?
If you have any question, feel free to send us a message using the form below. We'll get back to you soon.